I was discussing with my friend on the topic of power of breathing and it was then she asked me "What is Belly Breathing". She told me no one teaches us how to breathe, breathing is automatic function of the body to keep us alive.
I asked her Did you know that we all have a breathing pattern and rhythm? Her reply was "What pattern and rhythm are you talking about, isn't it simply inhale and exhale?"
Majority of us equate breathing to inhale and exhale, very few pay attention to the relationship that breathing has on our moods, health and overall all well-being. In this post I am going to discuss belly breathing technique and how it positively affects your entire body.
Belly Breathing also referred as diaphragmatic breathing or abdominal breathing, simply means breathing deeply into your stomach. There is a muscle that runs horizontally across your belly, it is called as diaphragm. It sits at the base of the chest and separates the abdomen from the chest. It looks like a parachute, dome-shaped structure at the bottom of your ribcage and is responsible for respiratory function.
You may not be aware of this but when you inhale, your diaphragm tightens (contracts) and moves downward creating a vacuum effect that pulls air into the lungs and allows it to expand. When you exhale the opposite happens, the diaphragm relaxes and the air is pushed out of lungs. We depend heavily on the diaphragm for our respiratory function because if the diaphragm is impaired then it can compromise our breathing.
This brings me to the next question do you breathe using your chest or belly ?
Belly Breathing vs Chest Breathing
Have you ever seen infants breathe? It is a perfect demonstration of belly breathing or diaphragmatic breathing. Babies and young children use their abdominal muscles much more to pull the diaphragm down for breathing.
While belly breathing is our body's natural way to inhale and exhale however majority of adults do not breathe the natural way. Most people resort to chest breathing as they grow up and due to which they experience a shallow breath for the most part of the day.
Before we arrive at a conclusion on belly breathing vs chest breathing first lets understand few basic principles of breathing so that we are able to differentiate between chest breath and belly breath.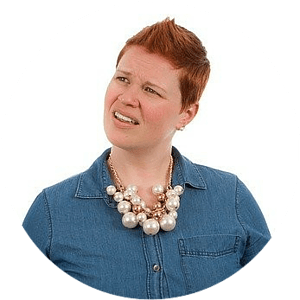 If you have ever been to yoga session you may have come across this common advice or instruction "Breathe deeply into your belly" – How would you interpret this instruction? THINK THINK…
Many will interpret this advice as breathing deeply so that air travels into your belly…BUT…WAIT…WAIT…does air travel into your belly? Air only goes in and out of lungs then how can I breathe deeply into belly?
You may say that when I breathe I can feel my abdomen rising and falling – Is this not air which is making my belly rise and fall? The answer is NO… Are you confused…a bit perhaps?
The muscle at the bottom of your chest called the diaphragm moves up and down as you breathe air in and out of your lungs. It is this muscle that makes your belly move up and down when you breathe.
So Belly breathing is a "focused breathing technique" that involves utilizing diaphragm to promote maximum lung capacity as we breathe air in and out of lungs
Chest breathing on the other hand allows the chest to expand and contract with each breath. In chest breathing we overuse the muscles in the neck and upper body (also known as accessory muscles of inspiration) and underuse the diaphragm.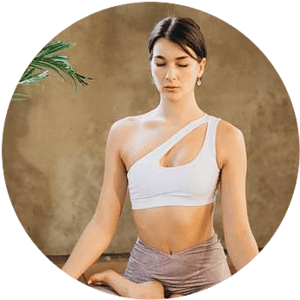 The diaphragm is designed to work indefinitely, whereas the accessory muscles tire more easily and overusing them will eventually leave you feeling fatigued and tired. Thus, chest breathing is more exhausting rather than restorative.
Hence, the WINNER is Belly breathing as it utilizes your entire lung capacity and breaths taken while performing this exercise are deep and slow, taking longer to inhale and exhale. These type of breath are more efficient and improved the quality of life. Belly breathing usually requires focus and it is important to dedicate the time and train your body so that it becomes effortless
Now the sad part is not everyone knows how to use the diaphragm efficiently while breathing and resort to use chest breathing throughout the day. When you get stressed during the day, the tension tightens your belly and it is harder to breathe efficiently. This in turn makes your breath more shallow which eventually makes you more stressed, frustrated and tired.
How To Do Belly Breathing
Any breathing exercise or technique will yield results only when you practice regularly. As you continue to perform the breathing exercises, you will notice improvements both mentally and physically. So go ahead and try this belly breathing exercise.
If you are new to belly breathing then it is probably easier to learn it by lying down, Once you get a hang of it then you can do this form of breathing while seated or standing.
Lie down on a flat surface, you can use pillows under your head and beneath the knees for support and to keep the body in a comfortable position.
Place one hand on your chest and the other one below the rib cage. This will help you gain awareness of the movement of your belly and chest.
Start by taking a slow, deep breathe in through your nose and as you breathe in, the hand on your belly should rise than the one on the chest. This ensures that your diaphragm contracts and lungs is filled with air. (Inhale for count of 4-5 seconds)
Now breathe out for a count of 5-6 seconds (ensure count of exhalation is longer than the inhalation). As the air leaves your lungs, gently tighten your abdominal muscles. While you do this, you should feel the hand on the belly moving downwards.
As you breathe in and out, ensure the hand on the chest remains still.
Try to do this exercise 5 – 7 minutes daily preferably in the morning empty stomach. Doing belly breathing on a full stomach can be harmful. Wait for at least 2 hours if you had food before you perform the exercise.
As with any new exercise, practice makes you perfect, ensure you incorporate the belly breathing exercise as a part of your daily routine.
The key trick to belly breathing is to use your diaphragms to their full potential. For the best possible results, make sure to activate your diaphragm when practicing these techniques. Go ahead and try this exercise and let me know how it feels. If you have questions feels free post them in comments.
Related Post: Learn How To Unfold The Secret Breath Effortlessly With Pranayama