In this post, I shall review Karla Mclaren's new online course "How To Stay Grounded In Troubled Times"
What do you do when you are upset or get angry or feel sad or are hurt or feel anxious and frustrated? Watch a movie or listen to music or go out with friends and chill out – Basically find a way to escape or avoid these negative emotions.
"Change Your Thoughts, Change Your Feelings" – You must have come across this advice?
Do you know the problem with this popular advice?
Today most people when it comes to dealing with negative emotions are forcing themselves to change their negative thoughts and divert their attention to something positive or practice affirmations so that they start feeling better – Does this sound familiar to you…tried doing this before?
The problem with this approach is that you have repressed your negative emotions, you haven't dealt with them, they still reside within you and resurface again when you go through stress and tense moments.
You need a more solid approach to deal with negative emotions, you need to learn how to engage with the dark emotions so that you can understand what they are trying to communicate to you. There is a lot of hidden "wisdom" in negative emotions.
When you learn to embrace negative emotions you befriend them, you understand them, you find out the true purpose behind them – This approach leads to personal transformation.
I will share more details about this unique approach but before I do this, let me introduce you to the person who created this course for you.
Meet The Teacher
Karla McLaren, M. Ed is a social science researcher, award-winning author, and an expert in emotional resilience. She is known for the empathic approaches to deal with negative emotions and has taught several individuals to find 'wisdom; in their negative emotions.
Karla's work is a true reflection of her life as she herself had a troubled childhood. She was sexually abused at the age of three. She often had emotional breakdowns as a child and her life was a complete mess as a teenager. She even thought about ending her life at one point in time.
Check the below video from Karla as she talks about her journey and how she dealt with dark negative emotions. Instead of running away from them, she found hidden wisdom in her negative emotions and channelized it for her personal growth and transformation.
Got a glimpse of your teacher? She truly is a living testimony of self-transformation who found meaning and purpose behind her negative emotions and used it to her advantage.
Karla lives with her family in Sonoma County, California. Her books include Embracing Anxiety, The Dynamic Emotional Integration Workbook, The Art of Empathy, and The Language of Emotions.
Now that you have met your teacher, let me give you an overview of the entire course.
What Would You Learn In This Program
This program is divided into five sessions that help you develop your emotional resilience, understand your emotions better so that you able to receive guidance from your anxiety, panic, rage, and apathy.
Session 1 – Purpose of Our Emotions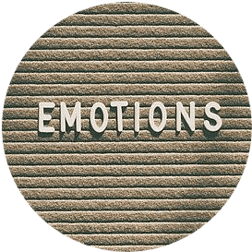 In this session, Karla provides an overview of emotions, different levels of emotions, and how you can find a specific message that every emotion provides us. She states all emotions are a part of an intelligence system that is important for the survival of a human being and it is incorrect to categorize emotions as 'good' or 'bad'.
Key Highlights:
How many types of emotions exist? Learn about the four emotion families?
How to set boundaries for emotions so that you can identify the message behind every emotion?
Incorporate the "Grounding Exercise" and use emotions to center yourself and focused on the present.
Session 2 – Understanding & Dealing With Anxiety Emotion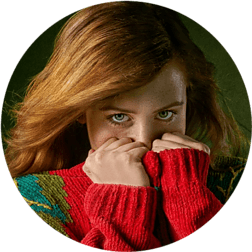 Anxiety belongs to the 'Fear' family and Karla says a lot of people do not like anxiety as it is quite annoying and overwhelming. However, once you understand the gifts and messages that the anxiety emotion provides then you can channelize this energy to become more foresighted and task-oriented.
Key Highlights:
Understanding the 'trigger points' that make you anxious?
Understanding the activities that you are doing to avoid anxiety
How you can use anxiety to set up "alert systems" to get things done.
How making friends with your anxiety actually helps you increase your productivity.
Session 3 – Dealing With Panic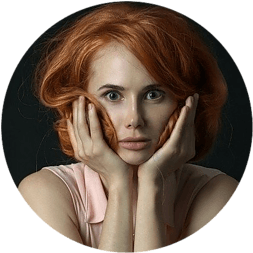 In this session, Karla says how panic is an incredibly important emotion for our survival. She talks about three common responses to panic i.e. Fight, Flee & Freeze. Learning how to manage the 'intense energy' of panic in our body is vital else it can lead to panic attacks, PTSD, and can be quite damaging for an individual.
Key Highlights:
The real purpose of "panic" emotion is to protect you and not to scare you to death.
Improve your relationship with panic & understand it is playing the role of a savior.
Exercises to release 'excess energy' created in your body due to panic attacks.
Session 4 – Decode Anger & Rage Emotions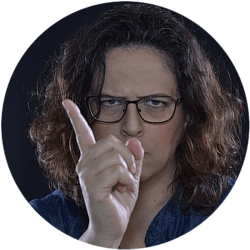 Karla says the majority of individuals don't know how to work with their anger and it is one of the most hated emotions. She explains in this session anger helps in setting boundaries for us and others.
She explains that "repressing" your anger will give people an opportunity to walk over you and being overly "expressive" about your anger can destroy your relationship with people.
Knowing the gifts of anger will help you "protect" yourselves and "restore" your relationships. It helps you to distinguish and provides clarity with your needs, your emotions, and that of others
Key Highlights:
How do you set effective interpersonal boundaries for other people with anger?
How to channelize the "energy of anger" to restore your relationships.
How working with your anger makes you "open & "authentic"
Learn about the "Healthy Anger" that sets you free.
Session 5 – Dealing With Apathy & Boredom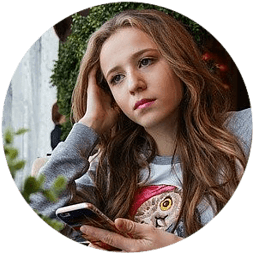 Karla calls Apathy – The "mask of anger" worn by individuals when they cannot express their anger openly. Apathy is not exactly an emotion per se but an "I don't care" attitude that protects you. If you are not able to address apathy & boredom in the right manner then one can easily slip into depression.
Key Highlights:
Learn "Conscious Complaining" an excellent practice for apathy.
How apathy can help you unearth your deepest desire.
As you can notice from the above sessions with Karla as your guide, you'll learn groundbreaking techniques to determine what your emotions are trying to tell you, and develop effective ways to manage life's inevitable ups and downs.
How Much Does This Course Cost?
As I write this post this course is available at a one-time price of $79. I personally feel it is a great investment to learn the skills to develop your emotional resilience from Karla who has helped many students and is known for her empathic approaches towards managing negative emotions.
If by any chance you are not happy with the course or this course fails to meet your expectation (for any reason) then simply return it within 1 year and claim a full refund. With a 100% 1 Year Money-Back Guarantee, there are practically zero risks and can give this course a try.
Final Thoughts
Karla is often referred to as an emotional genius who has mastered the art of deciphering emotions. She is the perfect guide who can guide you through the complexities of emotions and make you see the deeper purpose and messages behind them.
If you are having a tough time with your emotions and are seeking help then enroll today and learn to listen to the dark/negative emotions instead of trying to silence them and discover incredible gifts that would eventually transform your life.
Please note I receive compensation if you click on any links mentioned in this post to purchase a product or service from the third party website. Also, purchasing a product or service from the above links does not increase your purchase price, however, it is a great way to thank me if you enjoy my content and find my suggestions useful. I only recommend products and services that I have personally used or thoroughly researched.