Recently I came across the term Shadow Work. My first reaction when I heard this term, especially the phrase "shadow" was – Is this some spooky stuff? However, as I gathered more information I found that it is not some ghostly or mysterious act. Instead, it is a profound self-transformation tool at your disposal. So I decided to write this post and share with you what is shadow work and how to do shadow work.
What is a Shadow?
All of us are aware of the general meaning of the term shadow. However, in psychology, shadow means the unknown side of your personality. It is referred to as the unconscious side/aspect of your personality. Carl Jung the Swiss psychiatrist was the first person to coin the concept of "shadow". He said, "everyone carries a shadow".
The shadow has both negative and positive. When I say negative, it contains all the stuff that you dislike about yourself. These are aspects of your personality that you would often suppress. When was the last time you had thoughts of rage, revenge, self-pity, jealousy, frustration, greed, and selfishness, etc these thoughts and feelings represent the darker side of you which are often repressed or hidden inside you?
The positive shadows are your unfulfilled desires, unique gifts/talents that seem to be stuck inside you. For some reason (mostly because of fear) you are unable to express them fully in your life and deep inside you feel helpless as this hidden potential never comes to light.
Do you sense a shadow lurking around you? Yes…maybe!
The reality is that you, me, every human being on this planet is carrying their own shadows. The problem is very few of us have "accepted/owned" our shadows. In fact, the majority of us have ignored it and are not even aware of its existence in our lives. This leads me to my next section – Shadow Work.
What is Shadow Work?
Shadow work is the process of becoming aware of your shadows and then working with it so that it integrates and becomes one with you. This process of working with your shadows brings in a sense of harmony and freedom in you that helps you live an authentic life.
As Carl Jung says "Until you make the unconscious conscious, it (unconscious) will direct your life and you would call it your fate". This is a profound statement from Jung that sums up why it is important for you to do shadow work.
Today if you honestly reflect upon your life, you would notice there is a lot of unnecessary emotional baggage that you carry along with you. There is a sense of emptiness/void within you as you are not able to live fully / authentically. A growing sense of resentment governs your life and something seems to be missing in life in spite of you having everything.
I will be honest with you – Two Things To Keep In Mind
#1: Shadow Work is not easy and it is not a one-time exercise that fixes everything for you. It is a lifelong process of re-owning all the parts of your personality that you once rejected or disowned at one point in time. It is the process of uncovering those hidden aspects of your personality and connecting (accepting) deeply with love and compassion.
#2: Shadow Work may be difficult and you rather invest time to learn it because it is only through this process you can experience life fully. I see a lot of people talk about visualization, positive self-talk, affirmations, and all sorts of laws. These things won't work if you are not in congruence with who you are.
How To Do Shadow Work
As I was researching various ways to do Shadow Work I stumbled across an online course offered by Sounds True called The Shadow Course.
This is an eight-week transformational course with two of the most pioneering spiritual teachers and "Shadow busters" of our time, Caroline Myss and Andrew Harvey.
This course takes you on a journey of self-confrontation with the dark part of your personality, developing the courage to see the reality and harnessing the power of love to accept, grow, heal & transform.
Before I share the details of this course, let me first introduce you to the creators of this course.
Meet The Teachers – The Shadow Course
Your guides in this eight-week online course are the two most renowned spiritual teachers: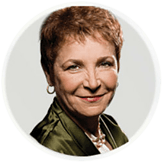 Caroline Myss – She is a five-time New York Times bestselling author and internationally renowned speaker in the fields of human consciousness, spirituality and mysticism, health, energy medicine, and the science of medical intuition.
Her best-selling books and audio programs include Anatomy of the Spirit, Why People Don't Heal and How They Can, Sacred Contracts, and Energy Anatomy.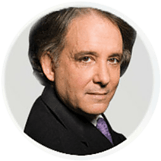 Andrew Harvey – He is a poet, writer, teacher, and mystic. He is a former fellow at All Souls College, Oxford, and has taught at Cornell University, Hobart College, and the California Institute of Integral Studies.
He is the author and editor of many books, including The Tibetan Book of Living and Dying, The Hope: A Guide to Sacred Activism, and his latest book, A Walk with Four Spiritual Guides.
What You Will Learn – The Shadow Course Overview
In the eight-week online program, you will receive 12 insightful audio sessions (six sessions each with Andrew & Caroline) spread across eight weeks.
Week 1: Rules of Co-Creation & Treasures Hidden in Dark
Caroline introduces you to principles of co-creation and how you can use this for transformation and healing. She explains how shadow work allows you to access the deep unconscious forces that block the flow of energy through your life.
She talks about the nature of the universe and how your choices become a part of your biology. She then guides you to an understanding of archetypes and introduces four central archetypes and their role in your life.
She introduces you to prayers and explains how every choice you make leads to a partnership with the divine.
Week 2: Role of Shadow in Your Relationships
In this week Caroline explains how every relationship you forge into shows you part of yourself that otherwise remains hidden. She talks in great detail about archetypal patterns of relationships.
She explains the four survival archetypes that play out in a relationship: The Child, The Victim, The Prostitute & The Saboteur.
She explains "Rescripting" to take charge of your relationships and states to focus on love to experience the true power of healing.
Week 3: Q & A session with Caroline Myss
This is a prerecorded video session with Caroline wherein she answers all the questions about the Shadow Course and how to make the best use of this course for your transformation.
Week 4: Taking Ownership of Your Shadow & Access Your Golden Shadow
This is an important week as you will learn how to re-own your shadows. In this session, you will learn to integrate your shadow with you as a whole.
You will learn why you should not try to eliminate your shadow or become comfortable with it instead you want to bring the shadow to light and accept it with grace.
Besides personal shadows, you will also discover about the societal shadows that are formed as a part of collective values as you imbibe being a part of a group or society.
Learn how do you access the golden shadow that reveals your unique gifts to this world and understand how admiration of others can rob your own empowerment.
Week 5: Know Thyself – Explore Personal Shadows
The journey goes deeper in week five wherein you explore common personal shadows and learn how to bring each one to light. You will confront and discover wrath, envy, entitlement, sacred body, and holy outrage.
You will learn practices to deal with "Shadow Attack" and how to recognize them in the future. How do you deal with a martyr complex and victim mentality? You will discover ways to break free from cultural and system roadblocks that oppress you to live caged life.
Week 6: Q & A session with Andrew Harvey
This is a prerecorded video session with Andrew wherein he answers all the questions about the Shadow Course and how to make the best use of this course for your transformation.
Week 7: Shadow Talk, Soul & Mystical Traditions
In this session, you will learn to separate the inner shadow talk from the truth of the souls. You will also be aware of the stories that your ego tells you and keeps you away from seeing the truth.
Andrew talks about mystical traditions and offers a path that honors the divinity in every living thing while laying to rest the falsehood that the mystical life is reserved for a chosen few.
You will also learn a Sufi embodiment practice that will teach you how to listen to your dreams.
Week 8: Working With Collective Shadows & Taking Responsibility
In the last week, you will learn to face collective shadows. You will discover "Blind Spots" i.e. what you don't see when you move from inner work to uncovering collective shadows.
Andrew shares the need for all of us to wake up and take responsibility for sustaining our planet. Witness the "Annihilation Festival" an invitation to dance with paradox and alchemy.
BONUS Programs
#1: The Language of Archetypes
Audio Training – For over 12 Hours
Caroline Myss provides complete training about how to identify and work with the 8 Major Archetypal families. In this in-depth program, you will learn hidden characters that impact your health, relationships, and career.
#2: Conversations On The Shadow
Three insightful interviews – For over 3 Hours
Andrew talks with leading voices about the environmental, global, and spiritual aspects of doing Shadow work:
"Mining for 'Dark Gold' in the Shadows of the Self, America, the West, and the World" with Carolyn Baker
"Dancing with the Shadow of Islam" with Banafsheh Sayyad
"Exploring Transcendence and Integration of the Shadow" with Nathan Schwartz–Salant
How Much Does This Course Cost
As I write this post, this course is available at a discounted (one-time) price of $197. The original price of this course is $297, you may want to take advantage of the promotional offer which is going on at this moment.
There is 1-year money-back guarantee wherein you can try this course and if it does not meet your expectations then you can simply return it within a year and opt for a complete refund.
Final Thoughts
I have personally found "Shadow Work" to be a profound and powerful self-transformation tool. As Carl Jung said, we all have shadows. We all have parts that we deny or suppress as we are ashamed of it and sometimes even afraid.
How long are you going to hide these parts under the surface and keep underplaying yourself? Just bring these parts into the light and you would have access to so much more power, joy, and purpose.
Join the shadow course and learn to uncover your shadow and find freedom in the light.
Please note I receive compensation if you click on any links mentioned in this post to purchase a product or service from the third party website. Also, purchasing a product or service from the above links does not increase your purchase price, however, it is a great way to thank me if you enjoy my content and find my suggestions useful. I only recommend products and services that I have personally used or thoroughly researched.