Life often throws you in situations that make you agitated, confused, and lost. Did you know at such times you can practice a specific Buddhist meditation that shows you how to deal with reality? I am referring to "Mahamudra Meditation". I am not sure if you have heard about this before. In this post, you will discover "What is Mahamudra Meditation" and how its regular practice will help you to work with your own mind & attain freedom from suffering.
What is Mahamudra
The word Mahamudra can be split into two Maha + Mudra wherein Maha means "Great" and Mudra means "Seal". So in a literal sense, Mahamudra means "Great Seal". In simple words, it conveys, there is no greater truth in life than reality. You need to accept and understand reality the way it is.
Today many of us are busy creating a different world (reality) in our minds. The ancient Mahamudra teachers say whatever you construct in your mind as reality is nothing but a fantasy. These fantasies are often flawed as they are driven by the experiences and perceptions you formed about life.
Mahamudra practice teaches you to understand the true nature of your mind and explore the intimate relationship between mind and reality. It shows you how to see reality by removing the layers of perception & conditioning in your mind.
Why Should You Practice Mahamudra Meditation
The Mahamudra practice helps you discover the nature of your mind i.e. your true self and its relation to reality. When our mind is confused it burdens us with worries, anxiety, and stress. To make matters worse we force our mind to manipulate reality, we strongly resist the reality and this increases our suffering.
Buddha says ignorance is the main cause of this suffering. You imagine life to unfold in a certain manner in your mind and cling to that image as your reality. However, life often does not work the way you want it to happen – This creates tension and you start fighting with reality.
The goal of the Mahamudra meditation practice is to take hold of your mind, free it from sufferings that afflict your mind, and allow your suppressed innate qualities such as compassion, kindness, wisdom to flourish. It lays the foundation that unlocks the path to awakening/enlightenment.
True Nature of Your Mind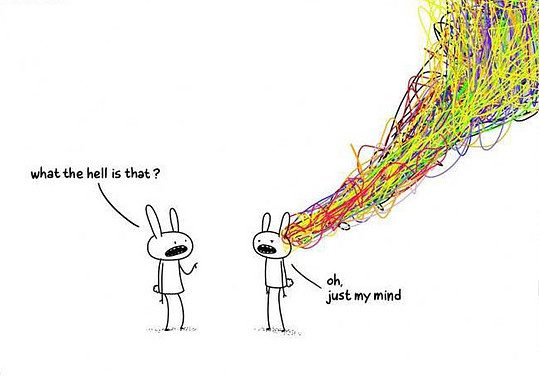 Understanding the true nature of the mind and meditating on it is the most important thing in Mahamudra. As the mind gives rise to emotions, pain, pleasure, we practically experience everything through our mind.
To understand the nature of the mind you need to find the mind. Wait a minute…do you know where is the mind located? Is the mind located in our brain? Our mind and brain the same thing? Although these two terms are often used interchangeably however mind & brain are not the same.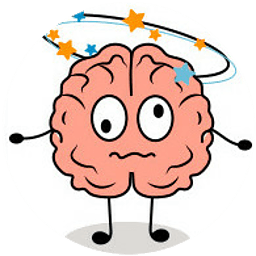 The brain has a structure, it is a physical thing. You can touch the brain, it is made up of nerve cells, neurons, and blood vessels. On the other hand, the mind is a mental thing, you cannot touch a mind, it is not made up of any cells, and neither does it have a definite shape or structure.
The mind does not have any substantial characteristics, it is simply nonexistent. Wait for a second… If the mind is nonexistent then who hears, knows, and remembers things? Isn't that the mind? Of course, it is the mind.
The question is: where is the mind that thinks, sees, and remembers things? We are looking for the mind that experiences, feel. Where does it dwell? We cannot find it anywhere. This non-finding of the mind is the lack of its existence and lack of any nature of its own. This lack, non-finding of mind is called "emptiness".
Emptiness means the mind is not a solid or a fixed entity. Mind is aware, it knows, it has the ability to reflect, understand and experience…it is not dead. This ability to see, understand, think is often referred to as the mind's wisdom. Hence, we can say the mind exists in the union of wisdom & emptiness. It is empty (as you cannot find it) but at the same time is has the wisdom (the capacity to know & understand).
When you understand the nature of the mind, you also understand the nature of everything that emerges from the mind. So the thoughts that arise in your mind, the emotions that you feel: If you look directly at the nature of these thoughts and emotions, they are similar to the nature of your mind – It is empty.
Thoughts, emotions that arise in your mind are nonexistent, they don't have a specific shape or color. So if you try to find, where do these thoughts or emotions originate or reside? You cannot find anything. As the nature of these thoughts & emotions is empty i.e. there is an absence of location or substance then these thoughts themselves are not inherently harmful.
Once you understand the true nature of the mind then meditating upon the nature of the mind is easier. Because when thoughts arise in your mind during meditation, you don't get upset with them or try to suppress them. You simply investigate the nature of these thoughts, you simply look at the thoughts to see what it is: from where did it arise, where is it coming from, where does it go? Just like bubbles that arise in water from somewhere and disappear somewhere.
With this understanding let's study the classic Buddhist meditation posture that can be used when practicing Mahamudra meditation.
Vairocana Posture (Seven-Point Meditation Posture)
When it comes to practicing meditation your body posture is very important. You can practice sitting in the seven-point posture to maximize the effectiveness of your meditation session.
Watch the below video in which Mindah, a Buddhist practitioner, demonstrates the right meditation posture that aligns you into a triangle that helps to increase the flow of energy between your mind, body & spirit.
Step 1: Your Legs
You can cross your legs and sit on a cushion. You can sit with a half-lotus position especially if you are a beginner. A full lotus position of placing both your feet on your thighs can be difficult if you are just starting out. You can even sit on a chair, with your feet flat on the floor.
Step 2: Your Back
Your back must be straight in line with your head and neck while you sit for meditation. You should not lean backward or forward while sitting in this posture. You can even use an additional pillow under your hips for some support.
Step 3: Your Shoulders
Loosen your shoulders as you sit for the practice. Try not to slouch, spread your shoulders and keep them even with each other.
Step 4: Your Head
Your head should be balanced and your chin slightly tucked in. Your head should not hang too much forward or be tilted too far back. Ensure your neck muscles are relaxed & not too stiff.
Step 5: Your Hands
If you are sitting cross-legged then place your hands on your lap. If you are sitting on a chair then rest your hands on your thighs. You can even place the hands in "Dhyana Mudra" i.e. resting your right hand on the left with thumb-tips lightly touching.
Step 6: Your Eyes
You can keep your eyes half-open so that you can gaze at a point 4 to 5 feet on the floor. I prefer to close my eyes as it helps me to relax faster. It is recommended to keep the eyes half-open if you feel sleepy during sessions.
Step 7: Your Tongue
Let the tip of your tongue touch lightly to the roof of the mouth (upper palate). This will ensure the saliva flows back into the throat instead of filling in the mouth.
How To Practice Mahamudra Meditation
To achieve Mahamudra you need to practice two meditations. Shamatha & Vipassana meditation. Shamatha is a practice of calming the mind by being mindful of one's breath. Once the mind is calm then you can practice Vipassana meditation to observe your thoughts & emotions.
This practice of calming the mind and observing helps you to reflect on the reality of your thoughts & the nature of the mind. With this deepened understanding of self & nature of mind, you understand yourself, your thoughts, and the extent to which your thoughts & emotions are real.
Shamatha Meditation
For the majority of us, the mind is never at rest, it is either disturbed or agitated by all kinds of thoughts. So the first thing to do is to stabilize our minds. So by practicing Shamatha meditation you can calm the racing mind.
Step 1: Sit comfortably on a cushion or a chair with your back straight. You can adopt the seven-point meditation posture explained above.
Step 2: Follow your breath to calm your mind. You can use the 4-7-8 breathing technique developed by Dr. Andrew Weil which forces the mind and body to focus on regulating the breath rather than ruminating over thoughts.
To start, close your mouth and slowly inhale through your nose for a count of four i.e. (from to 1 to 4)
Hold your breath till the count of seven i.e. (from 4 to 7)
Exhale slowly through your mouth on eight, make sure you exhale with a big sigh. This helps the body to relax faster.
The above was one breath cycle – Do a total of 5 – 10 breath cycles, so that your body, the mind is completely relaxed.
Step 3: Once you are in a fully relaxed state, then consider looking directly at your mind and ponder on the following questions:
Does my mind have any shape or color or form?
Where does my mind dwell? Does it have any location? Is my mind aware?
Does my mind have a source or origin?
As you ponder on the above questions, you would come to an understanding that your mind is formless, there is no color or shape. It cannot be found anywhere. At the same time, it is wise as it can reflect and understand things.
It is completely free from birth, existence, and death. Please allow yourself to rest in this understanding, the significance of this revelation, and enjoy the feelings associated with this.
Continue with Shamatha meditation till you train your mind and experience some stability.
Vipassana Meditation
With Vipassana meditation you look for insight, you look at the nature of the mind and its thoughts, and by doing so you understand the nature of thoughts and reflect on their reality.
Step 1 & Step 2: They are the same as stated in Shamatha meditation. You need to calm your mind and go into a relaxed state of mind
Step 3: As you experience tranquility, you ponder on the following questions. This time you will be looking into the nature of the thoughts and emotions that arise in your mind.
Do your thoughts/emotions have a shape, color?
Where do these thoughts/emotions reside?
What is the source of these thoughts/emotions?
What is the meaning of these thoughts?
Are these thoughts being projected onto you basis of other thoughts?
Are these thoughts relative in nature i.e. they are interdependent on some things?
As you ruminate over these thoughts, you would come to an understanding that these thoughts/emotions do not have a form of themselves. It does not have a source nor can be found anywhere. Thoughts do carry a certain message but they are either relative in nature or are interdependent on concepts, conditions that are beyond your imagination.
What is The Outcome of Practicing Mahamudra Meditation
When we practice Shamatha meditation you are able to stabilize your mind and you are able to see your thoughts. You are in a relaxed state of mind wherein you can identify different thoughts as you have become calm. This is a very important step in the process of Mahamudra.
After this, when you practice Vipassana meditation you are able to see the true nature of the thoughts/emotions that arise in your mind. You understand that these thoughts are empty, they are simply harmless.
You stop clinging on to them, you understand these thoughts/emotions are impermanent & empty in nature. This realization helps you to free yourself from the thoughts/emotions which otherwise can be quite destructive.
This is how Vipassana meditation helps you in gaining / developing insight that eventually leads to freedom & liberation from suffering.
Learn Mahamudra Meditation From a Buddhist Teacher
If you enjoyed reading this post and wish to take Mahamudra practice to the next level. You now have the opportunity to learn the ultimate teaching & be guided on every step by an experienced master.
I am referring to the renowned American Buddhist teacher Dr. Reginald Ray who has created an online course Mahamudra For The Modern World. This is a powerful training program for anyone seeking to engage in this life-altering journey, that allows you to discover the ultimate reality and awaken the boundless freedom which is our fundamental nature.
Please note I receive compensation if you click on any links mentioned in this post to purchase a product or service from the third-party website. Also, purchasing a product or service from the above links does not increase your purchase price, however, it is a great way to thank me if you enjoy my content and find my suggestions useful. I only recommend products and services that I have personally used or thoroughly researched.