Did you know that you possess a free and powerful tool that can be used to manage your stress? If you are wondering what this free tool is – It's your 'Breath'. Taking a few moments daily to practice some deep breathing exercises can drastically improve your overall well-being. In this post, you will discover what is pursed-lip breathing technique and how it helps in strengthening your lungs to work more efficiently.
What Is Pursed Lip Breathing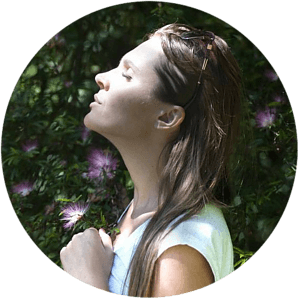 Pursed lip breathing is a simple breathing technique that provides you more control over your breathing. It helps to slow the pace of your breathing and makes each breath effective. This technique involves breathing in through your nose and breathing out slowly through the mouth. It is a slow and deliberate breathing technique to get more air into your lungs and control shortness of breath.
You can do pursed-lip breathing anywhere and it is found to be most effective when you are breathing under stress like during high-intensity intermittent exercise. Pursed lip breathing technique has been quite useful to regain a sense of control over breath. After a few minutes of practicing this technique, your breathing will settle down.
Next time when you do any activity that triggers shortness of breath, like climbing stairs or brisk walking then you may want to switch to pursed-lip breathing. As you do it you will notice your breathing pace slows down and you can breathe better without having to catch your breath.
Why Does Pursed Lip Breathing Work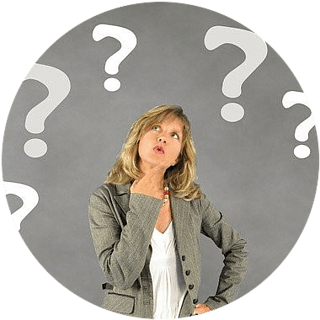 Just like any other muscle as you grow older your lungs lose strength. When I say "strength" I am referring to the elasticity of lungs that starts to deteriorate over a period of time. When your lungs lose its elasticity it does not function properly when you exhale, leaving some air trapped in your lungs. This trapped air damages the lung tissue over time and causes shortness of breath.
When you are young your lungs typically function like a balloon. The balloon expands as you blow the air into it and as you let the balloon free the air shoots out without any effort from your end. Your lungs do the same thing, it expands as you breathe in air and releases air completely as you exhale. However, when your lungs weaken they function as a paper bag wherein you need to put effort to squeeze out all the air from the paper bag. It won't flatten by itself.
So the problem is as you grow older you need to work on getting the air out of the lungs and this is where pursed-lip breathing comes to your rescue. When you practice pursed-lip breathing, you slow down your breathing rate deliberately and exhale softly through pursed lips.
In this technique, you inhale through your nose and exhale softly through pursed lips as if you were going to whistle or gently flicker the flame of a candle. You take twice the amount of time to exhale. For instance: you inhale through your nose for a count of two and exhale slowly through pursed lip for a count of four. By taking time to exhale, you force your respiratory muscles to exhale as much air as possible so that the air does not get trapped in your lungs. With less air trapped in your lungs. It makes room for new, fresh oxygen into your bloodstream. Check out the 2-minute video below to get the hang of this technique.
Benefits of Pursed Lip Breathing
Breathing exercises have a profound impact on your health and emotional well-being. Pursed lip breathing is in some sense a hack that can help in making your breathing more effective. The practice of this technique makes each breath intentional and slower. Here are five awesome benefits of practicing pursed-lip breathing.
1. Better Control Over Your Breath
Pursed lip breathing helps your ability to control the breath pattern i.e. the amount of inhalation and exhalation you have every time. This practice helps you to deliberately slow down your breathing pace and alter your breaths as required. This in general gives you greater control over your breath and improves the effectiveness of breathing.
2. It Promotes Relaxation
Do you often find yourself surrounded by many stressors that keep you constantly in a state of tension? You can break the shackles of stress and calm down your nervous system with pursed-lip breathing technique. As you implement this technique you take slower and more deliberate breaths, this helps to keep your mind off the matters which constantly worry and cause stress.
3. Improves Functioning Of Lungs
Pursed lip breathing retrains the muscles of respiration and strengthens the lung capacity. It does this by slowing the breath, allowing the diaphragm to relax, and removing trapped, stale air from the lungs. This improves the levels of oxygenation and leads to significant positive changes in respiratory function.
4. It Keeps Your Airways Open Longer
One of the main benefits you should practice pursed-lip breathing is it improves the ability to keep your airways open for longer periods of time. As you keep your airways open for a longer period of time it reduces the amount of work that is required to go into your breathing. This helps individuals who have respiratory issues.
5. It Helps You Get Rid Of Excess CO2
Poor breathing practices prevents air from circulation through the lungs. This stale air often gets trapped inside making it difficult for the lungs to absorb new air. By implementing this technique you can get rid of excess CO2 that might be occupying space in your lungs. It does this by slowing the breath, allowing the diaphragm to relax, and removing trapped, stale air from the lungs.
How To Practice Pursed Lip Breathing
The best part which I like about this technique is that it can be performed anywhere and anytime. You can even practice this while watching TV commercials. It will become natural as you practice several times during the day. Keep in mind the below guidelines as you practice this technique.
Step 1: Sit upright on a chair or a cushion. Make sure your back is straight. Place one hand on your abdomen and the other hand on your chest. As you breathe in your abdomen should move forward.
Step 2: Inhale through the nose and exhale slowly through the mouth, with pursed lips as if you were going to whistle or gently flicker the flame of a candle.
Step 3: Your exhalation should take around 4 to 8 seconds and it should be taken twice as long as inhalation. The key part of this technique is to pay attention to the exhalation (the out-breath) and ensuring it slow and long.
Step 4: One full cycle of breath i.e. inhalation and exhalation should last around 10 seconds. Repeat around 20 cycles of full breaths once or twice daily to retrain your breath.
That's it…go ahead and practice this effective breathing technique to minimize shortness of breath and assure adequate oxygen to your respiratory muscles. Post your views in the comments box below.